Kristina and Graham's Ottawa Engagement Session
This engagement session is the perfect way to end the week and lead into Valentine's Day weekend. I can only imagine the fun that these to have planned! Snuggled in their makeshift lace tent, playing vinyl on their dance party record player, Kristina and Graham pulled out the stops to create something personal for their engagement session.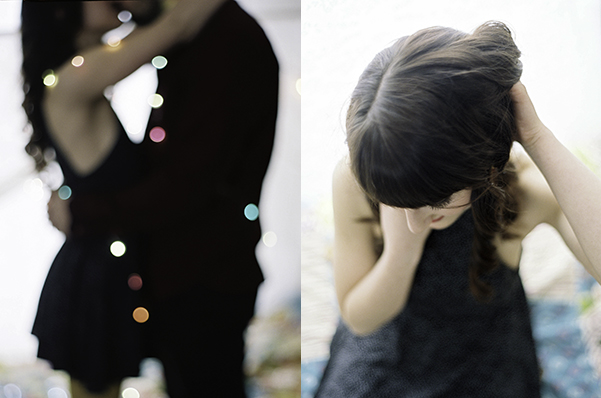 I met these two at their friends' beautiful wedding a few summers ago and was very excited to hear from them when they were engaged last year. We had so much fun at their engagement session that it really is too bad we won't get to do more photos until their wedding day. I love when sessions are just that good. Kristina has her own blog and had a few things to say about this experience. It was very touching to read and reminded me once again why I love doing what I do. Please pop on over and have a read! Also, stay tuned for Part II of this session, the outdoor part…very brrrrrr and oh so cute!
Hair: Shelby of Showpony Hair; Makeup: Amy Lupiano of Ottawa Makeup Artists; Kristina's Dress & Graham's shirt + blue record player: Urban Outfitters; "I'd Rather Be Thrifting" sign: Ashley G; Kristina's shoes: Swedish Hasbeens; "I love us" pillow: Chapters; Donuts: SuzyQ